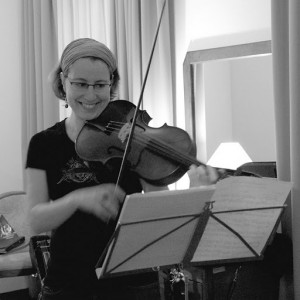 INGRID ROHRMOSER was born in Innsbruck, where she received her first violin lessons and attended the music high school. After graduation she studied and instrumental teaching, violin and viola at the Vienna Conservatoire under Prof. Thomas Christian and Prof. Herbert Müller. She also won the Austrian "Jugend musiziert" award. Recently she has been studying historical performance practice and took classes with John Holloway, Brigitte Täubl and Chiara Banchini. She plays the violin and viola with the Haydn Sinfonietta Wien, the Tirolean Baroque Instrumentalists, the Camerata Argentea, the Concerto Brandenburg and the Ensemble EXXENTIAL Bach, Potsdam. Since 2009 she has been a freelance musician in Berlin.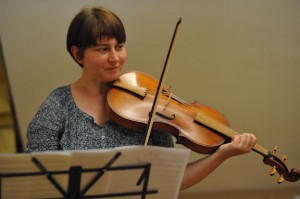 Elżbieta Sajka, violist, was born in Cracow and graduated from the Cracow Music Academy. She studied viola d'amore at the Vienna University of Music and Fine Arts and also attended classes in chamber music and early music with Werner Erhardt (Concerto Köln), José Vazquez and Lucy van Dael.
She plays the baroque viola in numerous ensembles, among them the Haydn Sinfonietta Wien, Haydn Akademie, Orchester 1756, Ensemble 1756, the Goldberg Barock Ensemble/Danzig, Clemencic Consort, Musica aeterna/Bratislava, The Chech Ensemble Baroque and Camerata Argentea (orchestra of the Montafon Music Summer festival). In 2008 she was invited to participate in the 14th congress of the "International Viola d´amore Society".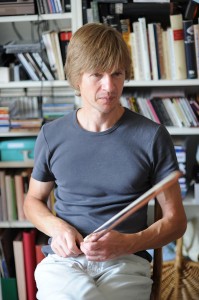 GÜNTER SCHAGERL was born in Lilienfeld, Austria. He attended the Vienna Conservatoire and worked with Josef Luitz the Vienna Altenberg Trio and also studied at the University of South Carolina under Robert Jesselson. He also attended master classes with Jaap ter Linden and Milos Mlejnik. He plays the cello in the AEON Quartett, Eisenstadt Haydn Quartet and the Pleyel Trio Wien, with the Orchester 1756, Ensemble 1756 and participates in projects with the Concilium musicum Wien and the Wiener Akademie.
HERMANN PLATZER studied guitar at the Vienna University of Music (graduation in 1984; appreciation award from the Ministry for Education and Arts). He also studied composition (diploma in 1998) and church music at the Conservatory of the Archdiocese of Vienna. From 1995 he studied early music at the Vienna Conservatoire (lute / basso continuo with Luciano Contini, diploma 2003). Hermann Platzer also teaches at the Conservatory of the Archdiocese of Vienna. He performed as a soloist and as continuo player at the Salzburg Festival, the festival of St. Gallen, with the Vienna Symphony Orchestra,  and ensemble Tientos.